ROGER MOTORS a National Award Winning Company founded by a car enthusiast, racer & a scholar Automobile Engineer way back in 1992 in the city of Rajkot. Roger Motors started as a small Garage & now flourished into a huge multi-brand car workshop. Winning of the National Entrepreneurship Award in Automobile service sector, 5 Star category workshop award from TATA MOTORS and the Best service award from BOSCH say's it all about the technical & service expertise of Roger.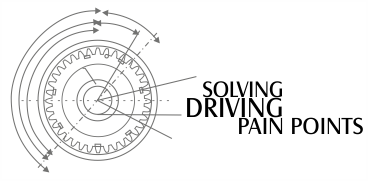 Years of our own experience & feedbacks from our customers, about the trouble, faced while Travelling on Highways & cities prompted us to find customized solutions for the same and which ultimately resulted in a unique concept "ROGER", where we stand as a Solution for known and Unknown needs of the car commuters irrespective of their Driving Patterns of any car on any roads. Gear up With Roger Car Techssories which not only stands as a solution for those problems but also increases confidence & Pleasure of Driving. The safety, comfort & styling products are Developed, tested, certified by the Team of experts & R & D Team of Roger and that is the core reason Roger products are genuinely useful & performs as per the specifications.
Team Roger where individuals are named as ROGERIANS has Passion about Cars & understands every nerve of the same & just the Aroma of Fuels is sufficient to ignite that passion within Rogerians. Gear up with Roger Car Techssories and enjoy every bit of driving safely & comfortably.
VISION ____________________________________________________________________________________________
"To Increase Confidence and Pleasure of Driving by Providing Affordable Innovative Customized solutions"
CORE VALUES ________________________________________________________________________________
PASSION | HONESTY | DISCIPLINE | POSSIBILITY THINKER | HEARTILY AFTER SALES SERVICE | TEAMWORK